SDHC cards will record Audio and Video data.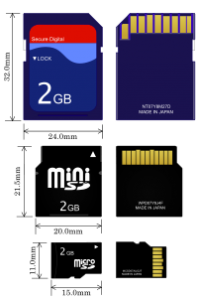 They come in different capacities up to 32GB on the High-Capacity (SDHC) or up to 2TB on the eXtended-Capacity (SDXC).  We recommend that you get the largest and fastest card affordable.  The card will have a speed class rating of 2, 4, 6, 10, U1 and U3.  Do not buy 2 or 4 as they will not be fast enough to record HD video and only the 10, U1 and U3 will support HD at 1080P.
We use 32GB SDHC speed class10 for our cameras.
Micros will work if you have the micro – SD adaptor.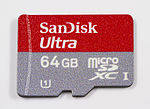 For more information go to http://en.wikipedia.org/wiki/Secure_Digital